Burger King, a titan in the fast-food industry, is always looking to spice things up. Their latest venture? The Crispy Taco. This new addition to their menu might seem like a surprising choice for a brand known for its flame-grilled burgers, but it's a welcome change.
Especially for those who are fans of Jack in the Box's tacos but find themselves on the eastern side of the country, this Crispy Taco might just fill that taco-shaped hole in your heart. It's a taste of the West, right in your local Burger King.
First Impressions: Beyond the Looks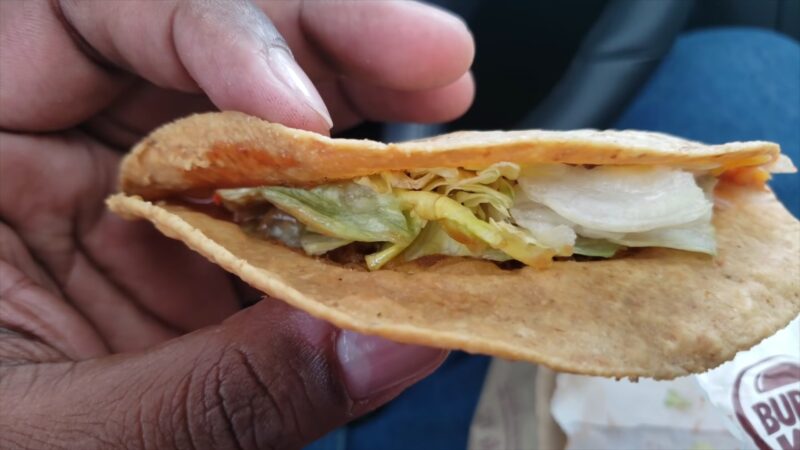 When it comes to food, we eat with our eyes first. But with Burger King's Crispy Taco, you might want to hold off on your judgment. At first glance, it's not going to win any beauty pageants. It's a bit of a rough diamond, not the most appetizing-looking item, whether you're scrolling through pictures online or holding it in your hand.
However, don't let its humble appearance fool you. The shell of the Crispy Taco is a culinary adventure in itself. It's a study in contrasts, with a hardened crunch on the edges and a soft, chewy center where the ground beef nestles. Each taco is a unique creation, with the shell twisting and bending differently on each one. It's like each one has its own personality, waiting to be discovered.
The Taste Test: Simple Yet Satisfying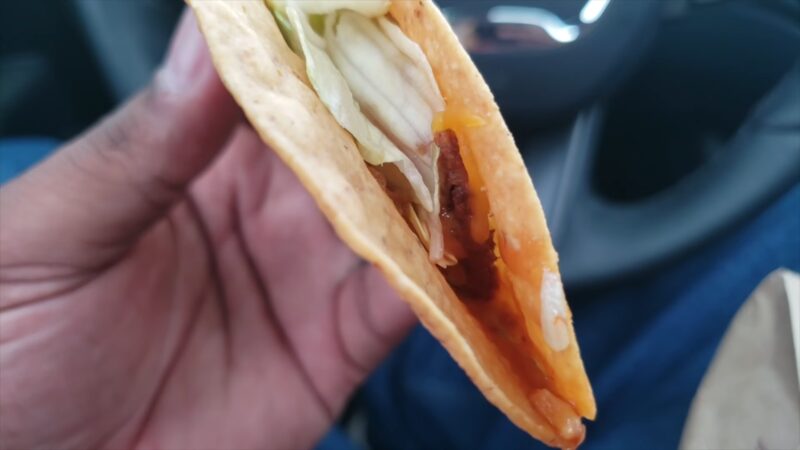 When it comes to the filling, the seasoned beef is pretty standard fare, a familiar glob of taco-seasoned pressed meat. Accompanying the beef are the usual suspects: shredded cheddar cheese, lettuce, and a mild taco sauce. It might seem like a simple, even lazy, creation, but sometimes, simplicity is key. The real star of the show is the shell, with its satisfying crunch that adds a delightful texture to every bite.
Value for Money: A Crunchy Deal
In the world of fast food, value for money is king, and Burger King's Crispy Taco reigns supreme in this regard. Priced at just $1, it offers a decent value that's hard to beat. It's the perfect sidekick to a BK combo meal, adding a bit of crunch to your lunch.
Sure, you might need to eat a few of these to feel full, but at that price, it's hardly a deal-breaker. It's a small price to pay for a taste of the west, right in the comfort of your local Burger King.
Final Verdict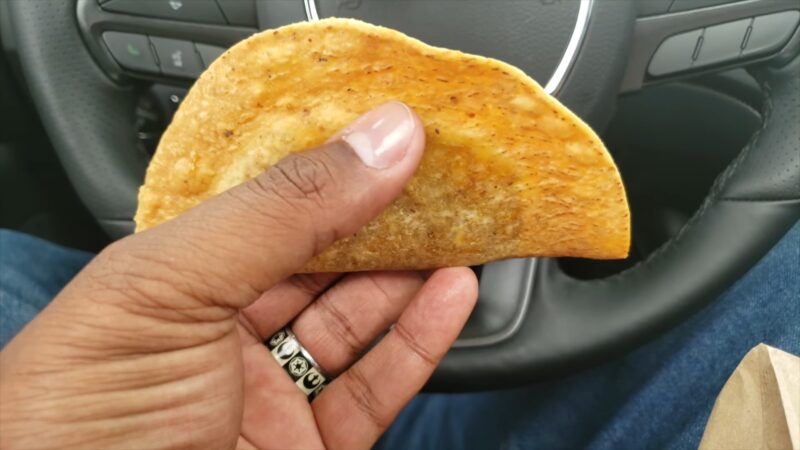 In conclusion, despite its less-than-appealing appearance, the Crispy Taco from Burger King is an item I'd definitely grab again. It's a satisfying value menu item that fits just right on the BK menu.
The Good:
The crispy crunch of the tortilla shell edges is a delight. Plus, it's just a dollar!
The Not-So-Good:
It's not the most visually appealing taco. And it could definitely use more cheese.
Ratings:
Taste: 7.50/10
Value: 7.50/10
Grubbing on-the-go: 7.00/10
Price: $1.00
Overall GrubGrade: 7.50/10
For more information, visit bk.com
Nutrition Facts:
Calories – 170
Fat – 9 grams
Sodium – 360 milligrams
Carbs – 19 grams
Fiber – 2 grams
Sugar – 1 gram
Protein – 5 grams