As a culinary enthusiast who has been enamored with the art of cooking since childhood, I've spent countless hours in the kitchen, honing my skills and experimenting with various ingredients. Today, I'm thrilled to share my take on a beloved fast-food favorite – the Chicken Sandwich from Popeyes.
It's intriguing to ponder why it took Popeyes so long to throw their hat in the ring and challenge the likes of Chick-fil-A with their own chicken sandwiches. Although they're not yet available nationwide, I was fortunate enough to sample the new Classic Chicken Sandwich and Spicy Chicken Sandwich from Popeyes. And let me tell you, Chick-fil-A and KFC might want to take notes.
Review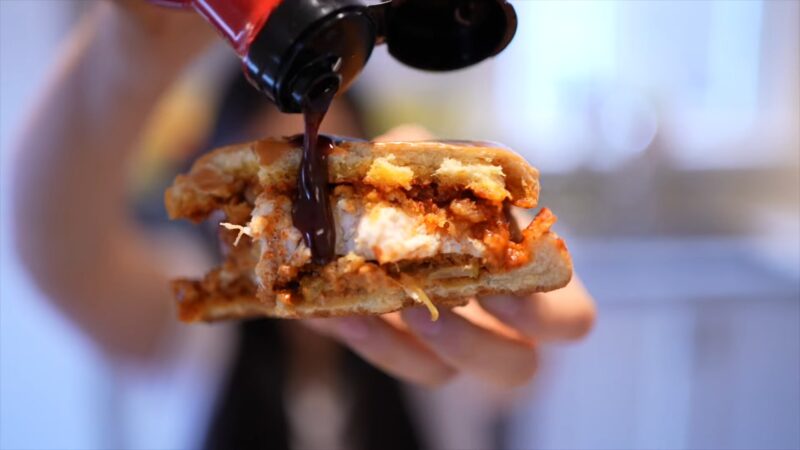 The Classic Chicken Sandwich from Popeyes is a delightful medley of buttermilk-battered chicken breast, creamy mayo, and crisp pickle slices, all nestled within a toasted brioche bun. The Spicy Chicken Sandwich swaps the mayo for a fiery sauce, adding a kick to every bite. Both sandwiches, priced at $3.99, offer a tantalizing taste experience.
Now, I know you're eager to hear if these sandwiches can dethrone Chick-fil-A. While I've had a long-standing love affair with Chick-fil-A's Chicken Sandwiches, I must admit that Popeyes' offerings are just as impressive. They may not surpass Chick-fil-A, but they certainly don't fall short either.
The differences between the two are subtle yet noteworthy. Both fast-food chains have mastered the art of the chicken sandwich, but their approaches vary. Popeyes' sandwich feels more substantial, with a crunchy breading that adds texture. The pickles are fresher and crunchier, and the brioche bun is denser and more satisfying.
Chick-fil-A, on the other hand, relies on the flavor of their cooking oil, using a buttered bun to complement their chicken fillet and two pickles. Popeyes opts for mayo on their Classic Chicken Sandwich and a spicy sauce on their Spicy Chicken Sandwich. The creaminess of the mayo and the zest of the pickles balance the hearty chicken, while the spicy sauce offers a familiar Popeyes flavor. However, chili enthusiasts might find Chick-fil-A's Spicy Chicken Sandwich packs more heat.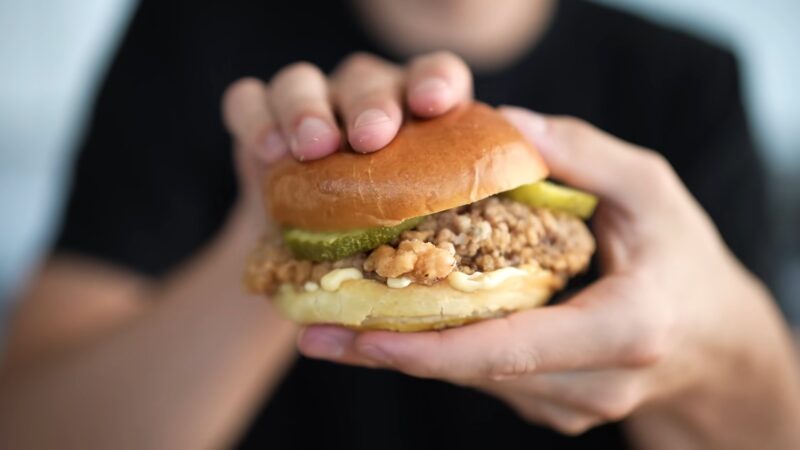 Priced at $3.99, Popeyes' Chicken Sandwiches are on par with KFC's Crispy Colonel sandwich. Chick-fil-A's Chicken Sandwich is slightly cheaper at $3.65, but considering the heft of Popeyes' sandwich, it's a fair trade-off.
| | |
| --- | --- |
| Taste: | 9.50/10 |
| Value: | 9.25/10 |
| Convenience: | 7.00/10 |
| Price: | $3.99 |
| Overall Rating: | 9.25/10 |
| Nutrition Facts: | Both Classic and Spicy versions are 690 calories |
Pros:
Among the best fast-food chicken sandwiches out there.
Generous portion of white meat chicken.
Excellent brioche bun.
Cons:
The spicy version might not satisfy true spice lovers, and the use of mayo might not appeal to everyone.
Recipe
Unfortunately, Popeyes website doesn't have exact recipes for their Classic and Spicy Chicken Sandwiches. However, I can provide you with a homemade version of these sandwiches that you can try out. Please note that these are not the official Popeyes recipes, but they should give you a similar taste experience!
Classic Chicken Sandwich
Ingredients:
2 boneless skinless chicken breasts
1 cup buttermilk
1 cup all-purpose flour
1 teaspoon paprika
1 teaspoon garlic powder
1 teaspoon onion powder
Salt and pepper to taste
4 brioche buns
8 dill pickle slices
Mayonnaise
Instructions:
Marinate the chicken breasts in buttermilk for at least 30 minutes.
In a separate bowl, mix the flour, paprika, garlic powder, onion powder, salt, and pepper.
Heat the vegetable oil in a frying pan over medium heat.
Dredge the marinated chicken in the flour mixture, ensuring it's fully coated.
Fry the chicken in the oil until golden brown and cooked through.
Toast the brioche buns.
Spread mayonnaise on the buns, then place the fried chicken on the bottom bun.
Top the chicken with pickle slices and cover with the top bun.
Spicy Chicken Sandwich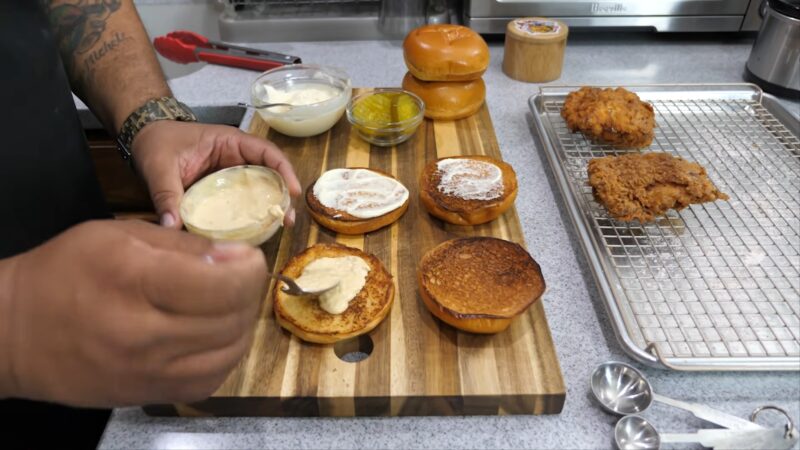 Ingredients:
2 boneless skinless chicken breasts
1 cup buttermilk
1 cup all-purpose flour
1 teaspoon paprika
1 teaspoon garlic powder
1 teaspoon onion powder
1 teaspoon cayenne pepper
Salt and pepper to taste
Vegetable oil for frying
8 dill pickle slices
Spicy mayo (mix mayonnaise with hot sauce to taste)
Instructions:
Follow the same steps as the Classic Chicken Sandwich, but add cayenne pepper to the flour mixture for the chicken coating.
Instead of regular mayonnaise, use spicy mayo for the buns.
Bottom Line
Remember, the joy of cooking lies in experimentation. Don't be afraid to mix and match ingredients to suit your palate.
In conclusion, Popeyes' new Classic Chicken Sandwich and Spicy Chicken Sandwich are a force to be reckoned with. Even if you've never been a fan of Popeyes chicken, these sandwiches might just win you over.
Enjoy your homemade Popeyes-inspired chicken sandwiches!